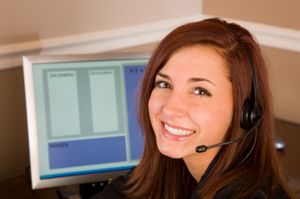 We look for many qualities in the individuals we hire -- the ability to communicate effectively, a high level of organization, strong interpersonal skills, and so on.
Regardless of an applicant's qualifications, we always look for one attribute in particular -- the desire to provide high quality products with excellent customer service. We can train people how to work with clients or run pieces of equipment, but to have passion for customer service and pride for your work takes a unique individual.
If these are qualities you possess, we're sure you'll find a rewarding career with us. Make no mistake...you'll work hard at Rocket. But, one thing you can count on, ALL of your peers will be working equally as hard...from the owners right on down the line. There's no distinction when it comes to getting the work done for our valued clients.
Current Openings
Thank you for expressing interest in a career with us. Were looking for the right people to fill the following positions.
1C/2C Pressman

Pressman with expreience running either a Hamada RS34LSII or an ABDick 360 press. No ink slappers here. We're looking for someone who can make the presses sing and turn out quality work for our demanding clients. Only the best will do.

Graphic Design/Prepress Professional

Applicant must be fluent in the major desktop publishing packages and have an eye for detail. One minute you might be working on designing a business card...the next, making copies...the next a full blown 4C project. You just never know what's next on your plate. We're looking for a customer service oriented individual who's as much at home communicating effectively with clients as they are behind a Mac making their ideas come to fruition.